Woman intactivist truly knows the difference between circumcised and intact
by metroidgirl - on August 25, 2010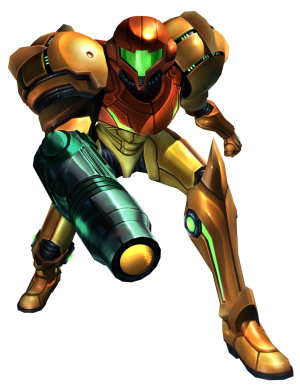 I'm new to this forum and thought I would introduce myself. I'm a 25 (almost 26) year old woman, and definitely consider myself an intactivist.
I used to be one of those girls that thought an intact penis was kinda strange, and that I would probably circumcise my sons because it had been done to basically every penis I had seen. I discovered the TLC Tugger website a little over a year ago when I was doing some research on phimosis. I am a very curious and open-minded person and decided to look around some more. I was shocked to find the real differences between an intact penis and a circumcised one!
I was in a relationship at the time, and had been having sexual issues for quite a while. My partner was of average size and was very caring, but something just never felt quite "right" about our sex life. In fact, sex had been a frustrating part of my life for some time, as it had always been a little bit painful and awkward for me. There were times when I liked it, but it was never quite what I envisioned it to be.
I remember reading all of what had to be said on this forum and was very sad because I knew my partner at the time would have nothing of it. I was fairly certain that part of our problems could have been stemming from his circumcised status, but I was very much in love with him, so I tried not to let it bother me.
We broke up (for unrelated reasons) several months later. I was pretty bummed, to say the least.
In the spring, I became interested in a fellow that I had met through a common interest. He was very sweet and fun, and decided to give it a go.
So, long story made short, we're getting intimate, and I reach down and feel something new and different ... and it hits me, he wasn't circumcised. The first time we had intercourse I wasn't able to notice much of a difference (the first time is always awkward lol), especially with a condom. But once I was confident that we weren't going to give each other any diseases, we tried it without.
I can't even begin to put into words the difference the foreskin made. I can't tell you how happy it makes me to see so many guys go through the foreskin restoration process for both themselves and their partners. We've since broken up, but I know now that I CAN have a fulfilling sex life! I will NEVER have this done to my children. This chap was lucky, his foreskin was too short for the docs to risk operating on it, but even with a shorter foreskin (his only went about halfway down the glans when flaccid), it was such an incredible difference! At the same time, however, I am filled with the deepest sadness that so many of our fellow Americans continue to be brainwashed.
I know there are men and women suffering from this, and, for the first time in my life, I want to get out there and inform people about something I really care about!
So, I hope that this post not only gives you an introduction to who I am, but also shows you that there are people who VERY much appreciate all that you have been doing! I am SO grateful for the ability to look at these forums and see people doing such wonderful things!
Thanks,
~M
The above story is by metroidgirl, a guest blogger who is an intactivist. The post above originally appeared on the foreskin restoration forum linked below. Like her namesake Samus Aran, metroidgirl encounters situations and problems, figures out what is going on, and works at overcoming the situations and problems. In this case, she discovered how a man's circumcision decreased her sexual pleaure compared to a man with an intact penis. She is on a mission to make the world a better place by advocating for genital integrity and against circumcision.
Related links: