I'll take mine INTACT, please!
by Faith Intactivist on December 14, 2010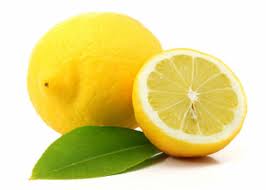 Trying my best to make lemonade out of the lemons that have been handed to me has been challenging. As a 25-year-old woman I feel that I've had sex with more than my fair share of men. I stopped counting after 50 (but not much more than that), hence the metaphor above. Most of my experiences can be attributed to a lack of self-respect and the inability to tell someone "NO." I did gain control over my life as I got older though. The last 5-6 years of my life have been more "stable."
In making the "lemonade" out of my life, I have observed several alarming trends among nearly all of the circumcised males I have had intercourse with. I have also noticed a great difference between circumcised men and intact men regarding sexual experience and satisfaction. Overall I have found that vaginal intercourse with intact men was more pleasant and satisfying.
Growing up in a generation of mostly circumcised males I never put much thought into what a "normal" or natural penis was or looked like. I had come to believe circumcised penises were the default. I never knew any differently until I met an intact man. Being young and naïve; my first thoughts of an intact penis were "It's gross, why would I want anything to do with an uncircumcised penis?" I also believed the false claims associated with intact men. It only took me several years to see how ignorant of an assumption that was.
My first sexual experience with an intact man was completely eye opening. I never asked about this guy's penis prior to having sex with him and I was actually a bit turned on to find out he was intact. It was something new to me and I was willing to let down my guard and give it a try. After that first experience my opinions of intact penises changed. I no longer cared if a man I was intimate with was circumcised or not.
Not until my last intact boyfriend did I actually form some sort of opinion on which type of penis I was more satisfied with. (I was actually surprised with this boyfriend. He said I wanted to have sex too much and that I should want to "cuddle" more often). I started to notice a great difference between sex with intact men and circumcised men. Every sexual encounter I've ever had with intact men has been pleasant and extremely gratifying. Overall, intact men seem to be more sensual, loving, intimate and more in touch with their emotions. I have yet to find an intact man that could not satisfy me in one go.
The first major difference I discovered is that intact penises generally tend to be on the larger size compared to circumcised penises.
Second, intact men are more willing to please a woman and will work longer at giving a woman an orgasm. The intact men I have been with were more concerned with giving me an orgasm than just pleasing themselves. I've had to ask a few of them more than once if they had an orgasm and the answer was usually "no." They would usually wait until after I had an orgasm before having theirs or they would not have one at all. The element of self-control was more evident in intact men than circumcised men.
Third, I've never had to use any form of artificial lubricant while having sex with an intact man. My bits stayed lubricated as they were supposed to and sex did not have to halt because things were "dry."
Fourth, the sex was less "rough" and did not hurt with my intact partners. I had no vaginal soreness during or after sex. They were not thrusting so hard to feel some sort of friction and hurt me in the process.
Fifth, I did not have to play "the waiting game" with my intact partners. There was no need for them to recover from their orgasm and try and get an erection again. 99% of the time I had an orgasm before they did.
Lastly, I have never had an orgasm comparable to what I can accomplish on my own, but sex with intact men has come very close. My orgasms have been extremely intense, more fulfilling, and more satisfying with intact men.
Sadly, the majority of my sexual partners have been circumcised. Sex with them was usually less than satisfying. None of it has been really distinctively memorable. Most of them seemed uninterested in foreplay, being intimate, or sensual in any way.
The first issue I've encountered with almost all of my circumcised partners is that they all seemed to be in a rush and uninterested in pleasing me.
Second, most of these men had premature ejaculation issues. I have never encountered that with intact men. It seems as if the circumcised men had some sort of time limit on them and could only last for a maximum of 5-10 minutes. That is nowhere near enough time to give me any sort of satisfying orgasm.
Third, circumcised men seem to have more erectile dysfunction problems. After having an orgasm there is a very long wait period in which most of my circumcised partners needed to wait until their penis could become erect again. That is if it even got erect again at all. During that time my sex drive would slowly diminish and then I would have to be "worked up" again to be any bit turned on. If I were lucky, the cycle wouldn't continue.
Fourth, my circumcised partners almost always seemed to thrust harder to get some sort of friction and ended up hurting me in the end. I could be sore for a few days if I had let a circumcised partner go at it really rough with me.
Fifth, almost all of the circumcised men I had been with had to use some form of artificial lubrication. I would become "dry" from so much in-and-out motion that we would need to use lubrication. I never had to use any with intact men because their foreskin had held my natural lubrication in without having to pull their penis entirely out.
Lastly, sometimes I would become so frustrated with having to wait and wait for my partner to become erect again or that I couldn't have an orgasm that I would end up crying. I had bouts of anger, sadness, slight depression and even loss of self worth because my circumcised partner could not please me, didn't want to or I got tired of waiting. I had even threatened to breakup with boyfriends over these issues. For a long time I didn't want to have sex at all or would hold out because it wasn't worth it to me. It was just setting myself up for a letdown.
I still face many of the above issues today with my current partner. I try not to hold his circumcised penis against him though. After all, he didn't choose that for himself. His choice was taken away from him as an infant. We talk here and there about possibly restoring his foreskin, but so far he hasn't seemed that interested. It has to be something he explores on his own and it isn't going to help with constant nagging from me.
I've come to understand that some women have no issues having an orgasm with almost nothing done to them, but the majority I have spoken with are like myself. We need to be worked up to a climax. I am sure that woman can have great sex with circumcised men. I'd like to think that when a man's penis isn't completely mutilated by circumcision he is more capable of pleasing his partner. There are several degrees of damage caused by circumcision and one man may not have as bad of trauma as another. I enjoy sex with my partner to an extent, but I don't rub it in his face when he can't get the job done or done very well. He understands it is an issue when I'm just laying there waiting and waiting for him. That is enough to convey the message to him.
Hopefully, as my partner ages he may become more interested in restoring his foreskin. I can only hope that the issues he has with his circumcision do not get worse as he ages. I hope that my experiences can help others understand why they might not be having the best sexual relationships. If you're not completely happy, don't just drown in your sorrows about it! That has not helped me and I don't believe it will help anyone else either. It's always best to communicate with your partner about how you feel and suggest ways to improve your intimacy.
The above post is by Faith Intactivist, a guest blogger who is an intactivist and fights for genital integrity. You can find Faith on her Facebook page.
I am inspired to hear from women about the benefits of having a foreskin. I thank Faith for sharing her thoughts on the Restoring Tally blog. She confirms that foreskin restoration is worthwhile and the right thing to do. ~ Tally
Related links: