Women overwhelmingly prefer sex with a man who has a foreskin
by Tally on December 8, 2010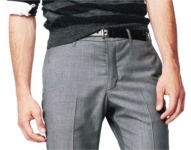 Men restoring their foreskin often wonder how women will react to their foreskin. Most men in the United States who are sexually active are circumcised. That means most women who are sexually active in the US are used to circumcised men.
But, there are some lucky guys out there who have their whole sex organ, that is, they are intact, uncut, and uncircumcised. Women who have encountered these intact, uncut, and uncircumcised men have been favorably impressed. Some of them are so taken with sex with a man having an intact penis that they blogged about it. Below are links to those blogs.
One thing to consider is that foreskins come in all sizes. Likewise, circumcisions come in all styles. I was tightly circumcised. When erect, the skin on my shaft was tight. My penis resembled a broomstick with a knob on the end. Every woman I was with was often sore after sex. And, I always had to use lube. Many guys who have a loose circumcision say they never encounter these problems. Fortunately, foreskin restoration gave me enough slack skin that my partner no longer gets sore from sex and I do not have to use lube.

Blogs by women who prefer intact men
A psychiatrist who learned from veterans: Circumcision
A short post about a comment where a woman says that is a DIFFERENCE: men who are NOT circumcised are more sensitive than circumcised men. She notes that when a man is enjoying sex more, so, too, is the woman.
Restoring Tally: Woman intactivist truly knows the difference between circumcised and intact A woman describes how sex with a circumcised man resulted in several sexual issues for her. Her next boyfriend was intact and she was surprised at how much better sex was when the man had a foreskin.
what the muck! Sex and the Circumcised An excerpt from the book Everything You Know About Sex Is Wrong
. The female author says the secret to pleasing a woman is a foreskin, either natural or restored. She says that sex with men who have a foreskin is different and more pleasurable for the woman.
The Tech: Love those turtlenecks Restored foreskin or intact, they both are good. :) The author is a woman who likes guys with a foreskin. She answers a question of another woman about what to do with a foreskin during a sexual encounter. The answer is easy! Treat it like the erogenous organ that it is. I like this woman.
The Pervocracy: The pleasure factor A woman describes how an intact (uncircumcised) penis feels a lot better and seems to give the man so much more pleasure than guys who have a circumcised penis.
Random Rim Jobs: Uncut NSFW: One woman describes how she changed her views after experiencing intact (uncircumcised) men. She loves uncut cock. She goes on to debunk the common myths supporting infant circumcision.
Crabby Go Lightly: Circumcision: The Haves Vs. The Have-Nots A woman describes her first time with an uncircumcised (intact) man. She says that it was amazing! She said that she could tell the difference when he was inside her, and it was fantastic. She could not say enough good things about an intact penis. I like this woman, too.
EmpowHER: Sex with an Uncircumcised Man A woman writes about how the natural foreskin is good for the man and woman. She mentions the gliding action of the foreskin during sex and how the gliding action makes sex better for both the man and woman.
MenSight Magazine: How male circumcision may be affecting your love life Dr. Christine Northrup describes how male circumcision effects sexual relations between the circumcised man and his female partner. Dr. Northrup says uncircumcised is the norm worldwide. She also mentions foreskin restoration as a way to regain some of what was lost by being circumcised.
Sex with Emily: Confessions of a Sex With Emily Intern (Link broken - page removed)
An intern describes the differences between having sex with a circumcised man and one who is intact, with all the equipment that he was born with. She describes the experience of having sex with a man who has a foreskin thusly: "The ecstasy of delicious natural sex is the foundation upon which an intimate couple builds a mutual sexual admiration for each other. Natural lovemaking is completely different from circumcised sex. It's a gentler intermingling, a tender blending—an enrapturement oozing with sensuousness—with both partners swooning in ecstatic surrender to the passionate, graceful dance of the sex organs."

Plus a book . . .
One woman wrote a book about how intact sex is more pleasurable than circumcised sex. Her book Sex As Nature Intended It describes why sex with a man having an intact penis is more pleasurable for a woman than having sex with a man with a circumcision. The Sex As Nature Intended It website graphically gives the reasons why sex is more pleasurable for women when the man has a foreskin. The site is NSFW and is gaudy, but the information is good. In fact, this site convinced me to restore.

. . . and a study
There is a study that shows that many female problems are likely caused by having sex with a circumcised man. Effects of male circumcision on female arousal and orgasm was published in the Journal of the New Zealand Medical Association. The study determined that most women were more likely to experience orgasm with a genitally intact partner than a circumcised partner. From my own experience, restoring my foreskin eliminated my partner's soreness after sex.

Related posts: