Intactivism: Week in Review July 3, 2010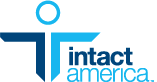 Say no to circumcision - support intactivism. The following list includes blogs, articles, and websites of interest to Intactivists that were published in the past week. This is a running tally of the ones I found interesting.
The news this week is that Intact America has placed a full page ad in the Washington Post. The ad is an open letter to the American Academy of Pediatrics (AAP) Task Force on Circumcision calling for genital integrity for all.

Monday, June 28, 2010
YouTube TLCTugger: Chicago / San Francisco Pride Parade - Circumcision Protestors - Another Brick in the Wall parody
I am a Pink Floyd fan and I believe in genital integrity. This video by Ron Low sets footage of the pride parade to Pink Floyd's Another Brick in the Wall. " We don't need no circumcision!"

Tuesday, June 29, 2010
Sowetan: We cant carry on harmful practices in the name of culture
An insightful call to re-evaluate cultural customs, particularly when the customs are harmful, such as circumcision in Africa. The African author states, "It is the height of . . . stupidity to carry on practices that go against value systems of life and equality, because its our culture." He goes on to say, "We can't carry on harmful practices in the name of culture. Culture must serve us or cease to exist." Although the author is talking about the right of passage of African circumcision, his message applies equally to the US circumcising culture.
Strollerderby: Cornell Doctor Practices FGM, Tests Sensation Level of Young Girls
An article critical of the Cornell University researcher who performs genital surgery on young girls and then did some unauthorized testing on their clitorial sensitivity. The author states, "there really are no good reasons for altering a babys genitals. Ive come to the conclusion that if we hope to end the practice of FGM around the world, its probably time to stop circumcising male babies, too."
My Christian Family's Blog: Sexism - Response to AngryAussie (circumcision)
A YouTube video response to Angry Auusie's rant about those advocating for genital integrity. The video includes a very good analysis of why infant circumcision is wrong and should stop. The video does include clips of Angry Aussie and his profane language. The post has many good links to circumcision related sources.

Thursday, July 1, 2010
Fox Business: Intact America Publishes Ad In Washington Post to Urge Pediatricians to Protect the Human Rights Of All Babies - Boys and Girls Alike - From Unnecessary Genital Surgery
Press release of the Intact America placement of an advertisement in the Washington Post. Intact America admonishes the American Association of Pediatricians (AAP) to protect the genital integrity of all children, boys and girls. The press release is also printed in the Sacromento Bee and the Earth Times.
Intact America: INTACT AMERICA'S OPEN LETTER TO THE AAP IN THE WASHINGTON POST
A copy of the advertisement placed in the Washington Post by Intact America.
Mothering: Do You (or Does Your Husband/Father/Son) Feel Bad About Being Circumcised?
The removal of the male foreskin, aka circumcision, is a painful and invasive procedure. Let American men choose whether or not to be circumcised. Men can decide when they are old enough to be sexually active.
DrMomma: Peaceful Parenting: Planting Seeds: Making a Difference Post by Post
Dr Momma posts on how to reach parents and parents-to-be to help them make good parenting decisions, such as not circumcising their infant sons. Dr Momma has cards she is offering for people to hand out to help inform others of some good options.

Friday, July 2, 2010
International Coalition for Genital Integrity: AAP taken to task in Wash Post open letter for sexism
A short comment about the recent open letter by Intact America published in the Washington Post.
Circumcision Wisdom: Safety and Efficacy of Nontherapeutic Male Circumcision: A Systematic Review
Commentary on the recent study that found that there is no overwhelming reason to support male infant circumcision.

Saturday, July 3, 2010
DrMomma Peaceful Parenting: Still Not Silent
Some parents do not get it. Their children's bodies are not theirs to mutilate and unnecessarily alter. Dr Momma responds to an e-mail from a mother who thinks she is being judged because she circumcised her child.

Tags: